Check out our CEO Dr James Fielding and CTO Alex Afflick in the Australian Financial Review this week!
Article by John Davidson. Published in the Australian Financial Review Monday May 10th 2021.
The biggest risk faced by investors in Audeara's ASX listing this month is that a consumer electronics "monster" like Apple might one day start a fight over the hearing health market where Audeara has found a nice niche, the company says.
Audeara, a Brisbane-based start-up founded by a team of doctors, audiologists and engineers and backed by Rich Lister Brian Flannery, has fully subscribed its $7 million Initial Public Offering, valuing the company at $21 million when it floats on the ASX in mid-May.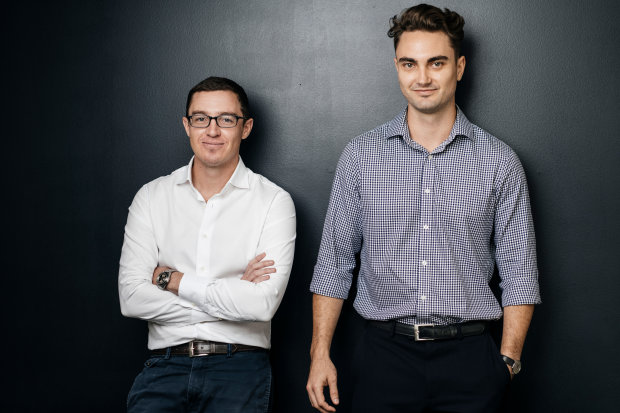 The company makes over-the-ear Bluetooth headphones designed to improve the music and TV listening experience for people with hearing loss. The headphones contain digital signal processing chips that allow the sound to be optimised for the wearer, based on detailed hearing tests conducted either by an app on a phone attached to the headphones or by an audiologist.
When the company launched in 2015, it initially planned to sell into the consumer electronics market, competing with giants such as Apple, Bose, Samsung and Sony.
But selling into that market proved to be too difficult and expensive, and in 2019 Audeara shifted its focus to the hearing health market and began selling its "A-01" headphones through a network of audiologists around the country, co-founder and CEO Dr James Fielding told The Australian Financial Review.
"We got some traction in the consumer market, but it was just very expensive. If we wanted to make $100,000 on Amazon, we'd be spending $150,000 to do it," he said.
Selling through audiologists meant Audeara no longer had to spend time and money convincing potential customers they had a hearing problem that needed custom headphones, he said.
"When we went back to our more medical origins and started selling into audiology clinics, everything fell into place," he said.
Audeara had signed up almost half of Australia's 1500 audiology clinics as distributors, and would use some funds raised through the IPO to "find a beachhead into the USA", using the relationships it already had with audiology companies.
"The whole world of audiology is run by about six big players, and they've got a big footprint here in Australia. The people we partner with here in Australia are global organisations, so we can look to expand internationally through those partnerships."
But it is global organisations not from the audiology market but from the consumer electronics market that are the biggest threat to that plan.
"The big risk is that some monster comes in and decides that they want our space, and instead of just buying us out they fight us for it," Dr Fielding said.
"Apple is the biggest one that's on everyone's radar, simply because they've made the most noise about hearing health with the AirPods Pro and the features in their health app. They're starting to become a bit more health focused.
"We're seeing the big technology companies realise how valuable the health market is, and hearing health is starting to become more and more valuable, just because of demographics and increased awareness.
"The biggest companies are definitely starting to look into the space. That's why we're doing the IPO, to get the funds and get the awareness up and plant the flag as the leader in this hearing-health technology space."
John Davidson is an award-winning columnist, reviewer, and senior writer based in Sydney and in the Digital Life Laboratories, from where he writes about personal technology. Connect with John on Twitter. Email John at jdavidson@afr.com
https://www.afr.com/technology/audeara-plans-to-plant-a-flag-in-hearing-health-before-apple-does-20210502-p57o7x